Your roof can be just a covering to keep your home away from the elements... or...your roof can act as a centerpiece for the exterior of your home! It's said to be that 40% of your home's "Curb Appeal" comes from the roof alone. Surprised? Roofs are often overlooked consciously, but unconsciously the appearance of your roof MATTERS to you, others and the appearance of your home. The following photos are real homes with high end designer shingles and tiles that you too can get your hands on! Check them out!
1. Clay Tiles

Clay tiles are one of the most beautiful land aesthetic roofing types out there. With the southwest vibe and warm curb appeal this is a great eye-catcher roofing type that resists fire, rot and very durable in hail stricken areas. Clay tiles can come in many forms such as clay, concrete and even plastic to fit your budget and durability needs with both glazed and unglazed finishes. My personal favorite is Boral Clay tiles in the El Camino Blend.
2. Slate Tiles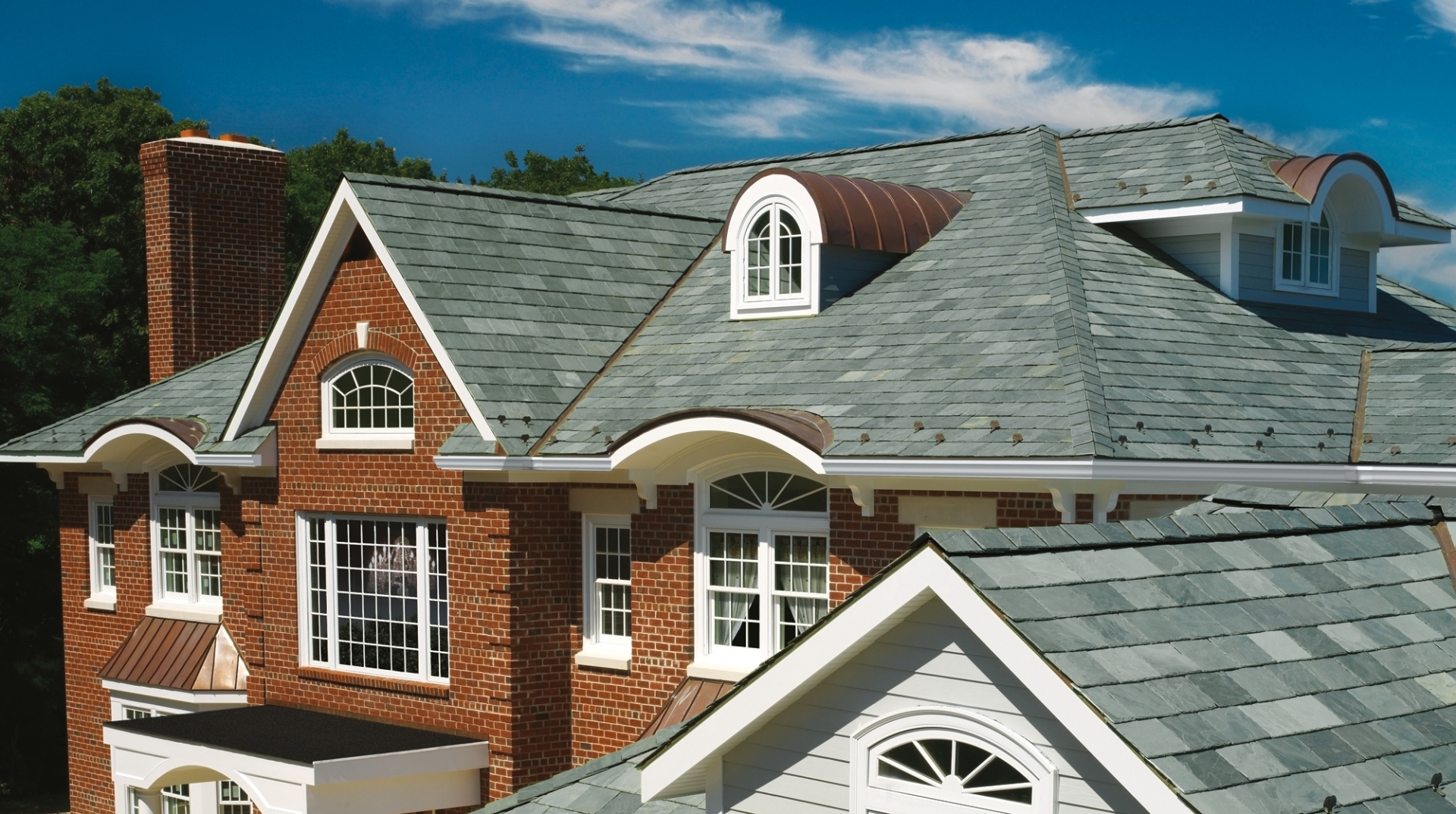 Slate tiles are another very high beautiful stone shingle that you can have on your roof. Some even say that there simply isn't a roofing material on the market that has a classier, more sought after appearance. True slate for shingles is the best option, but there are other imitation slate shingles that can give a similar appearance for a fraction of the cost. Durable, fire proof, low maintenance and kind to the environment, the slate roof is definitely one of the higher end shingles to get your hands on to add to the beauty of your home. (Pictured: TruSlate® Mystic Grey)
3. Wood Shake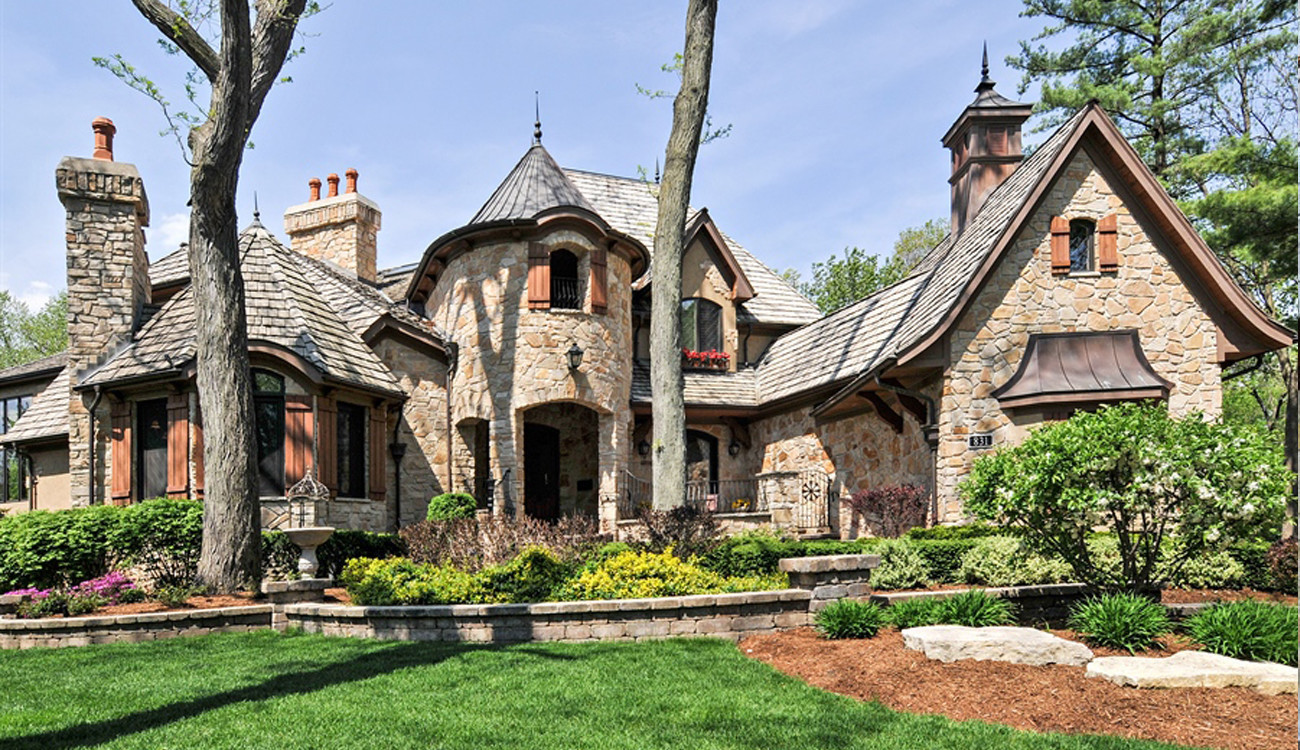 Of the many roofing options, Cedar Shake is one of the few natural sources of shingle that is both appealing to the eye and naturally resistant to moisture. In this way, Cedar roofs are energy efficient by providing a natural insulation up to two times that of asphalt shingles. In addition to the immediate draw and beauty of the warm colored wood, this shingle also changes color over time which adds a unique aging appeal to your home.
4. Metal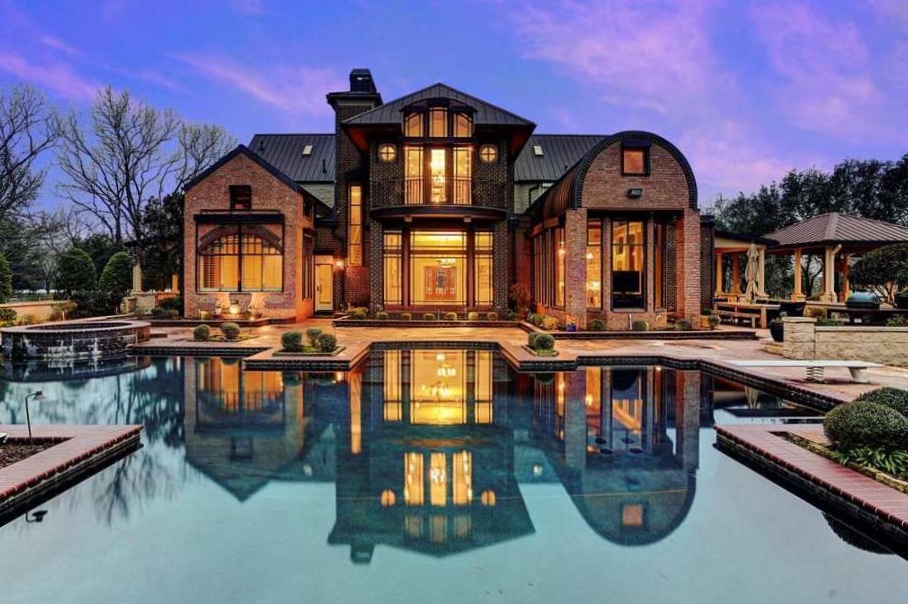 Another high end look for your home is a metal roof. With tons of options and colors to choose from, this roofing style is fire resistant, energy efficient and great with shedding rain and snow with ease to keep the inside of your home safe and dry.
5. Tri-Laminate Shingles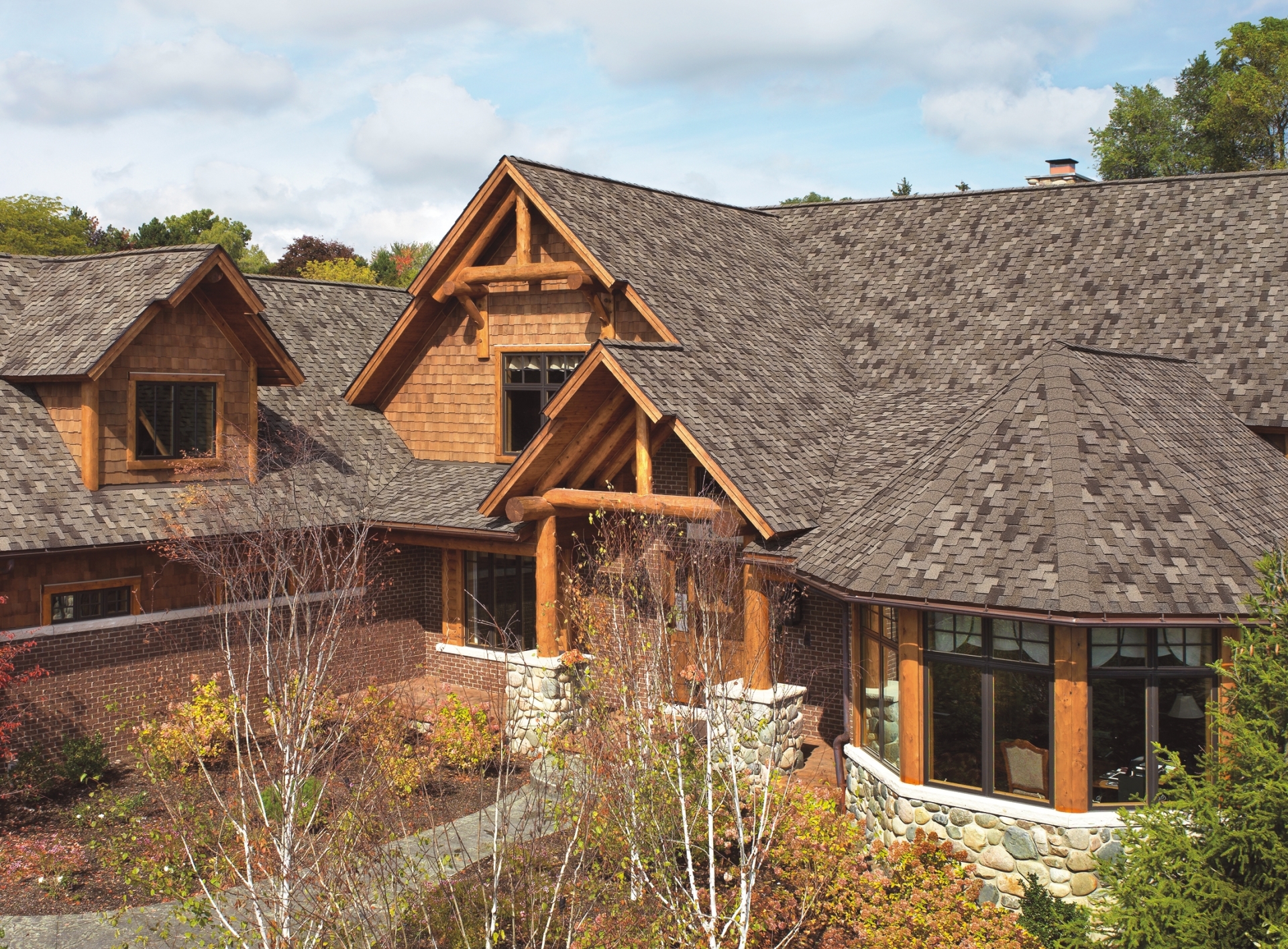 Tri-Laminate shingles are a gorgeous option for asphalt shingles. With eye-striking dimension these shingles offer all the benefits of architectural shingles with the added bonus of eye-popping color and designer touch. Tri-laminate shingles are heavier weight than normal asphalt shingles and because of this are more durable. This key-cut design has major curb appeal. (Pictured: Grand Canyon® Mission Brown)
6. Artisan Crafted Design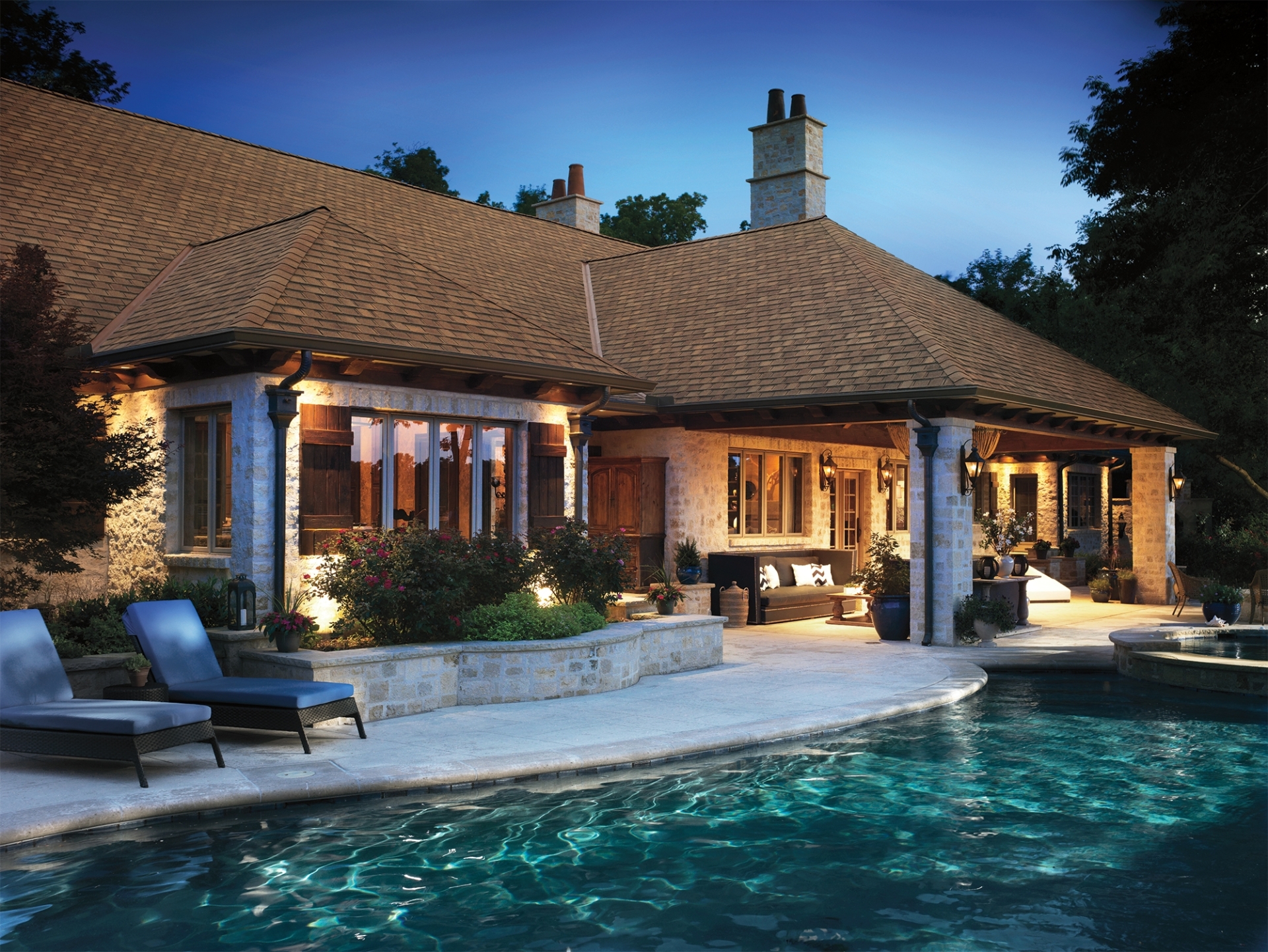 The better option to make your home look more luxurious and eye-popping is to out some designer architectural shingles on your home. Pictured here is GAF's Camelot® line of designer shingles that are perfect for people who want that high end look without breaking the bank to get it! (Pictured: Camelot® ll Barkwood)
7. Hand-Cut European Design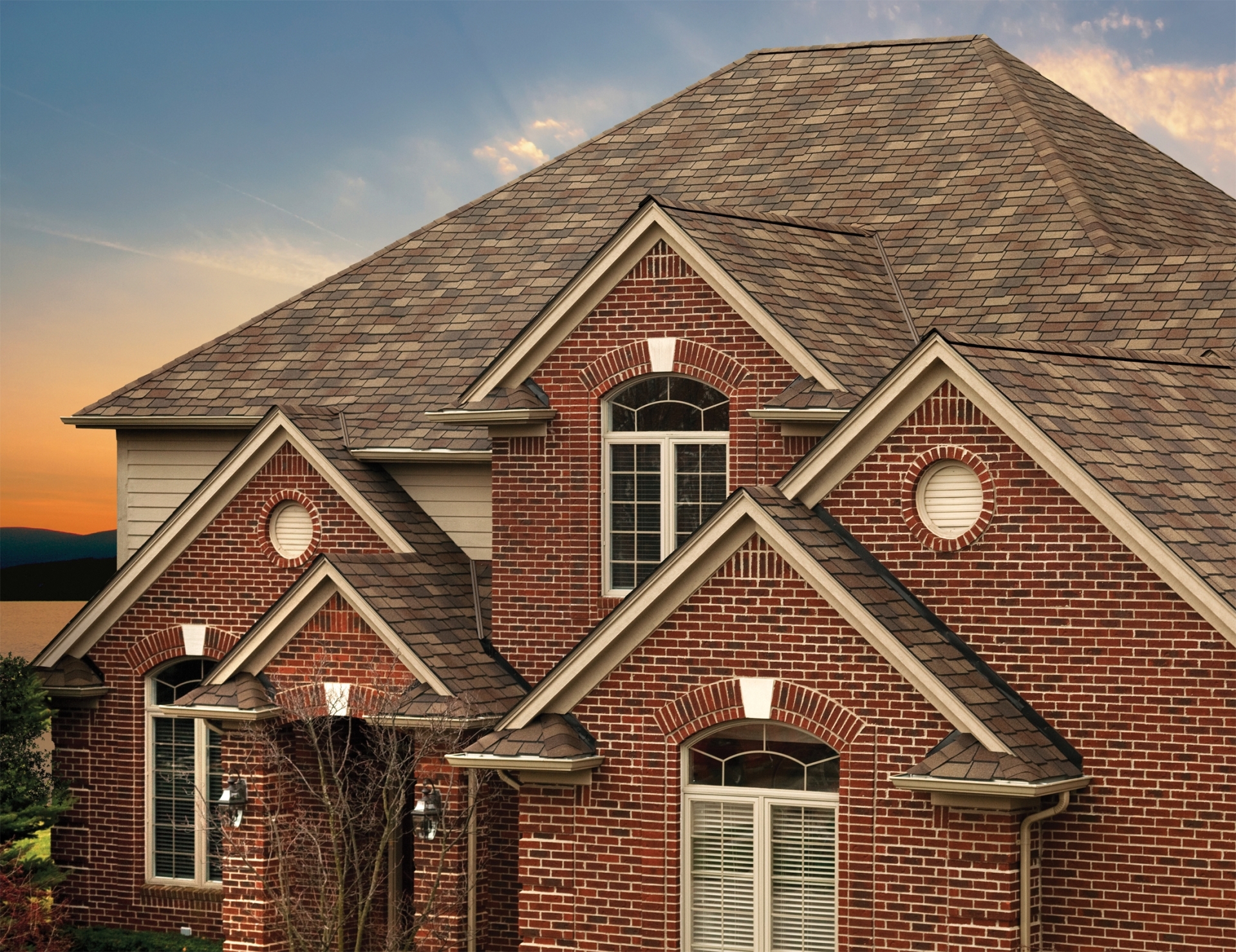 Another great shingle to make the curb appeal of your home skyrocket is the beautiful and stylish look of hand-cut European shingles with that 21st-century style. These shingles are meant to bring the beauty of your home out through a genuine hand crafted look of regular asphalt shingles! This is another great way to make your home look high end without breaking the bank. (Pictured Woodland® Tuscan Sunset)
8. Imitation Clay Tiles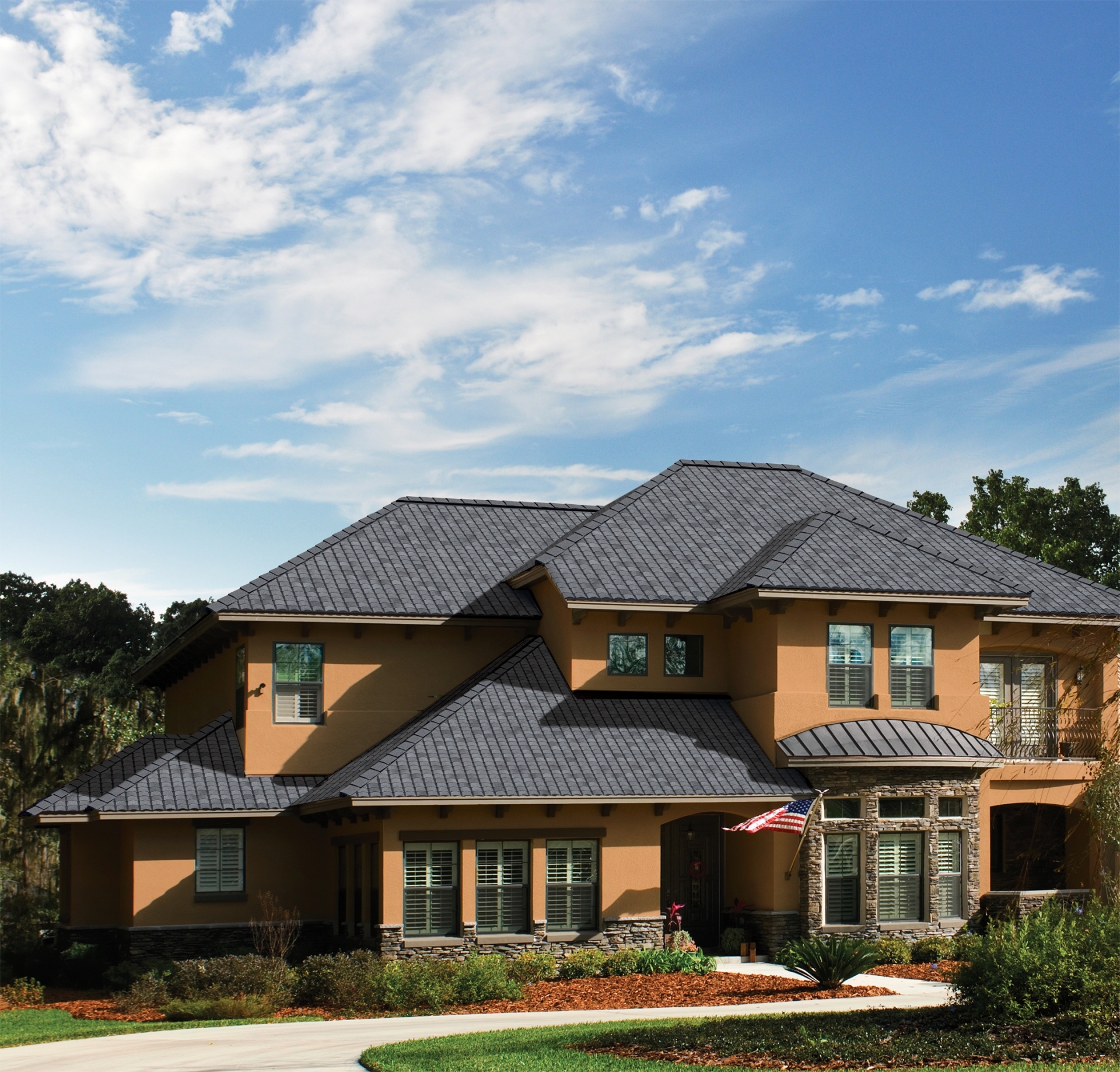 If your wallet is nagging at you but you still want a high end roof, look no further than imitation clay tile roofs. This is an excellent choice to get a similar looking high end vibe to the actual tiles without having to pay up for it. These asphalt shingles come in so many colors and patterns and will look great on your home to give it that luxurious look. (Pictured: Monaco® Almafi Gray)
To make sure your roof lasts the longest it can be and maximize the roofing material you're using, it pays to work with a Denver CO contractor with long-term experience installing roofs with these superior materials. Ropa Roofing is every Denver resident's go-to company for all their roofing installations and repairs. Contact Us